EFTA # 2 was interesting this weekend, started off and watched the pack ride away and out of sight. Hour later my legs warmed up so I started riding hard just a tad late for this one, timing and warming up are key this season more than ever.
Still wound up third as some others had issues with course speed and tech sections so no complaints.
Course was fast and open with some tight twisty track thrown in as well, very fast and exactly the type I needed the work on.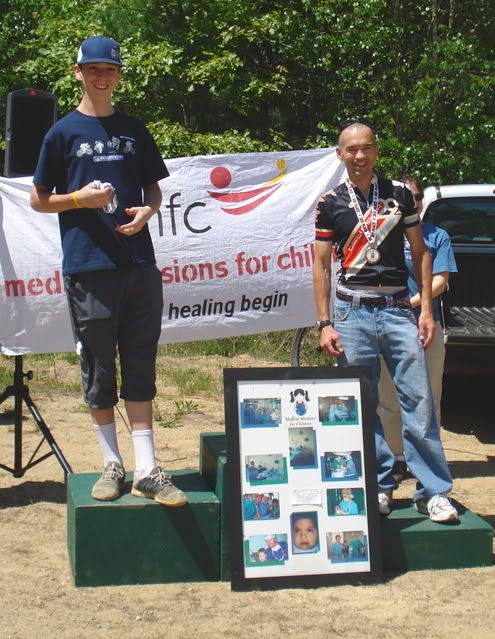 Sponsors of this event www.cycleloft.com and http://www.mmfc.org/ medical missions for children, all profits went back to that organization.

Week before was Coyote Hill and another late warm up caused some issues, I was in a pack of riders a few behind Thom Parsons and he escaped just in time. He rode out of site once free of the restraint, that motivated me to work through the tight pack/single track. Only problem was that as I attacked and passed the last rider my focus was to determined on getting by and not paying attention to the ninety degree turn that had to be made.
I took out him, myself and a few from behind ran me over also, too eager first lap huh? Spent six seven minutes fixing the bike after that fiasco so it was just a catch who I could from there. Great workout, wound up fifteenth, thank you Jamie for being so cool about the little take down.

I'll start posting again daily, timing is everything.

Next MRI is 6/17 and all will be well, got the 29er how can anything go wrong? :)